One of the perennial collector's coins in the American Numismatic Catalog, the Buffalo Nickel continues to stir enthusiasts with striking portrayals of this nation's First Peoples and the times when wild beasts roamed the Great Plains.
We recently came into possession of a breathtaking example of a Type 1 Nickel in an NGC Graded MS68 Holder. One can easily be mesmerized by the precision engraving that contributes to the Buffalo's coveted "Full Horn" detail and speckled, dynamic fields. While not a supremely rare coin in any grade, the multitudes of "No-Date" and "About Good" condition Buffaloes make any high mint-state coin especially interesting, as most nickels of this era are worn down by years of handling.
It is because of this fact that there exist two types of Buffalo Nickels: the appellative Type 1, also called "Raised Ground" and Type 2, known as "in Recess."
Halfway through 1913, the Type 1 Nickel revealed itself to wear down far too quickly on the high point of the obverse, the mound at the bottom on which the buffalo stands. Unfortunately, this is the same spot where denomination of "Five Cents" is written. This led to a hasty revision of the design and a more durable, recessed Type 2 was released that same year, still bearing the year 1913.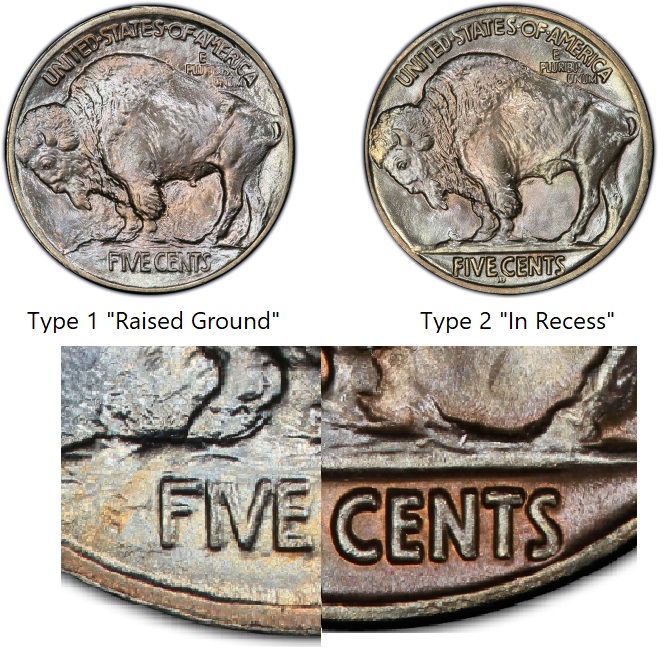 What is notable about the 1913 Nickel is that unlike the inaugural year of its predecessor, the 1883 Liberty 'V' Nickel, mintages of Type 1 and Type 2 are effectively equal, 30,992,000 and 29,856,186 respectively. This means that each design in high grade can carry an impressive price, leading most collectors to pursuing both.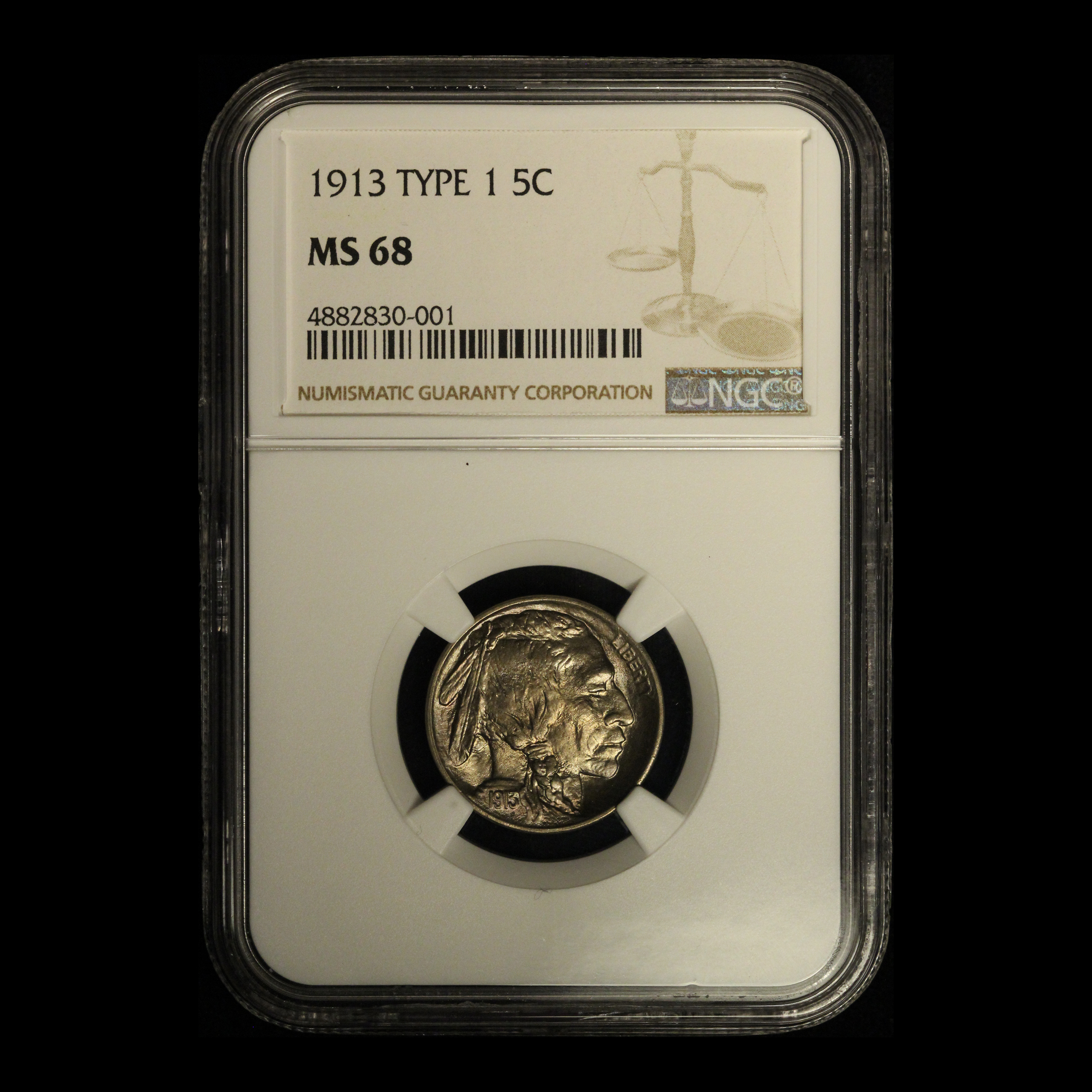 Recent Posts
The Happy Coin was recently thrilled to come into possession of thrilling piece of American Frontier …

Happy Holidays! Just a quick note here that The Happy Coin is starting off the holiday season …

One of the perennial collector's coins in the American Numismatic Catalog, the Buffalo Nickel contin …